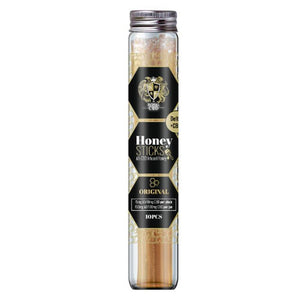 RA Royal - Delta 8 Edible - Honey Sticks Original - 15mg
RA Royal - Delta 8 Edible - Honey Sticks Original - 15mg
Our Delta-8 Honey Sticks are ideal for those who wish to get their hemp-derived THC through edibles. Each one of these sweet R.A Royall CBD DELTA 8 Honey sticks are filled with an infusion of Delicious Honey, 15mg of DELTA 8, and 10MG of CBD, these honey sticks are combined with all-natural honey, providing a delicious way to get your daily dose of DELTA 8 and CBD. Whether taken on the road as a quick snack or enjoyed in a hot tea, our honey sticks make a perfect treat!
Product Size: 10 Honey Straws
Potency per Straw: 15 MG Delta-8 THC, 10 MG CBD
Potency per Jar: 150 MG Delta-8 THC, 100 MG CBD
Warning
This product is intended for adults 21 and over. Delta-8 THC may cause intoxication. Operating a motor vehicle or heavy machinery after using this product is not advised. This product may cause you to fail a THC drug test. You assume full responsibility for all parts related to your purchase and consumption.
Lab Reports
10ct Jar Lab Report
---