Posted by Golden Remedy Wellness on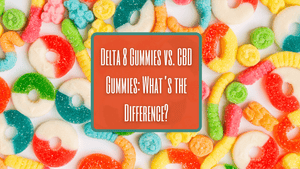 Delta 8 THC Gummies vs. CBD Gummies: What's the Difference?
There has never been a better time to be a consumer of hemp-based herbal supplements – and since you've found your way to this site, you're probably well aware of that fact. The one problem with buying products like CBD, though, is that the buying process can be a bit overwhelming for newcomers. That's especially the case with the recent emergence of Delta 8 THC products. Now, you've got a range of products featuring two entirely different cannabinoids that people use for largely different purposes. If you're trying to decide between Delta 8 gummies vs. CBD gummies, for instance, where do you even begin?
We're here to help you get started. If you're on the hunt for some great hemp edibles and want to understand the difference between Delta 8 vs. CBD, this is the article for you. Let's get started!
Posted by Sean Smith on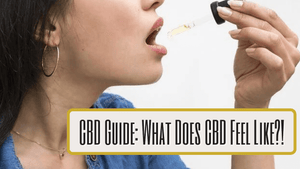 CBD Guide: What Does CBD Feel Like?
For some, CBD is a bit of a mystery. The word is all over the internet, and it has rapidly become more popular in recent years.
But before you buy CBD for the first time, you probably have some questions. The biggest one?
What does CBD feel like?
Interested in learning the answer to that question and others? Read this guide to figure out the most important information you should know before buying CBD.