Posted by Golden Remedy Wellness on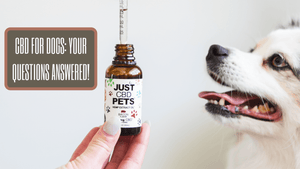 CBD for Dogs: Your Questions Answered!
What does CBD oil do for dogs? Is it safe to give CBD to your dog – and more importantly, what does the latest research say about how CBD may benefit your dog? In this guide we dive into the subject of CBD for dogs and cover the answer to these topics and more.